A Timber Orangery is the ultimate home improvement
Give your Home a 'Wow!" – A Timber Orangery makes an elegant home extension
With their stylish elegance Timber orangeries are not just an attractive addition to your home, they are often more practical. This is especially true if you are planning a south-facing orangery or if your extension is overlooked by neighbours or passers by.
The flat roof of an orangery will protect both it and you from overheating when the sun is at its highest in the summer sky and as an orangery is usually constructed with more brick or frame you will also be protected from inquisitive neighbours.
But this won't stop you from enjoying ample light inside the orangery and great views across your garden. By incorporating one or more roof lanterns in your orangery roof, you will be able to direct daylight onto selected areas of the interior by day and the flat roof allows you to add downlights for night time illumination. The roof lanterns will also provide ventilation with a choice of manual or automatic roof vents.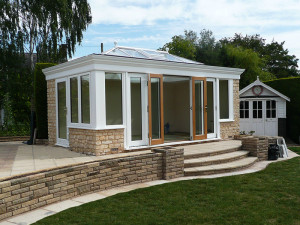 A timber orangery can be manufactured in a choice of wood and will have so much more character than aluminium or PVC. The lowest cost timber is usually Pine, frequently called European Redwood. This low cost timber is very suitable if you wish to have an all painted interior, albeit some people do like to see the character of the pine interior finish.
More frequently, a timber orangery is constructed from African Sapele or Idigbo hardwoods, albeit both of these timbers are now listed as being 'at risk' because of over harvesting.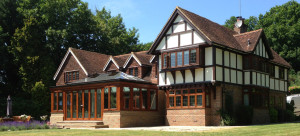 We, at Richmond Oak manufacture most of our timber orangeries in Poland, from seasoned European White Oak, grown in Poland, certified as coming from sustainable forests. Not only does that mean we benefit from the lower cost of their natural home grown resources, we also benefit from having our timber orangeries manufactured exactly to our specifications at a lower labour cost in Poland than in the UK. Joinery being a major industry in Poland, they look after their oak forest resources and make sure they replenish. It is not widely recognised that most of the timber we use in the UK is imported.